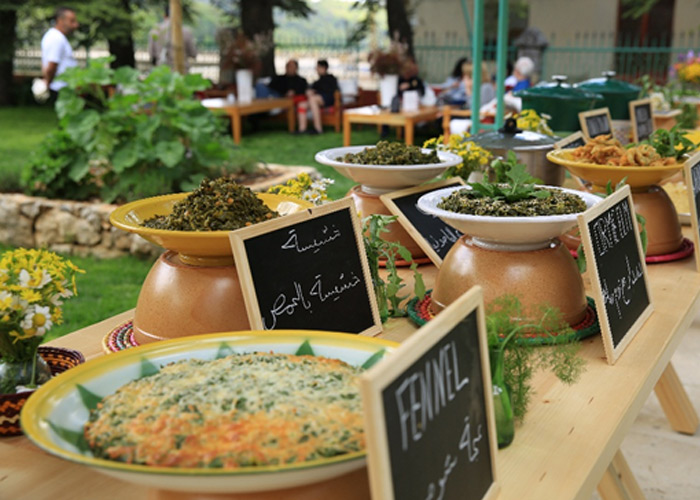 FORAGING FOOD FESTIVAL
Every spring, the "Sleeka" Food Festival is held at Al Fundok.
The "Sleeka" is foraging wild edible plants in the Nature's garden.
During this Wild Food Adventure, a local guide from Al Fundok Team, will teach you how to identify them,
which parts to use, when to harvest them, how to include them in your diet.
The feast with a Buffet prepared by "Em Boutros "Le Restaurant"
with more than 20 different delectable surprising dishes of wild inspired cuisine will enchant you.
Each of these traditional foods has a rich culinary
and cultural history and a wholesome past that is still relevant for our health and happiness today.